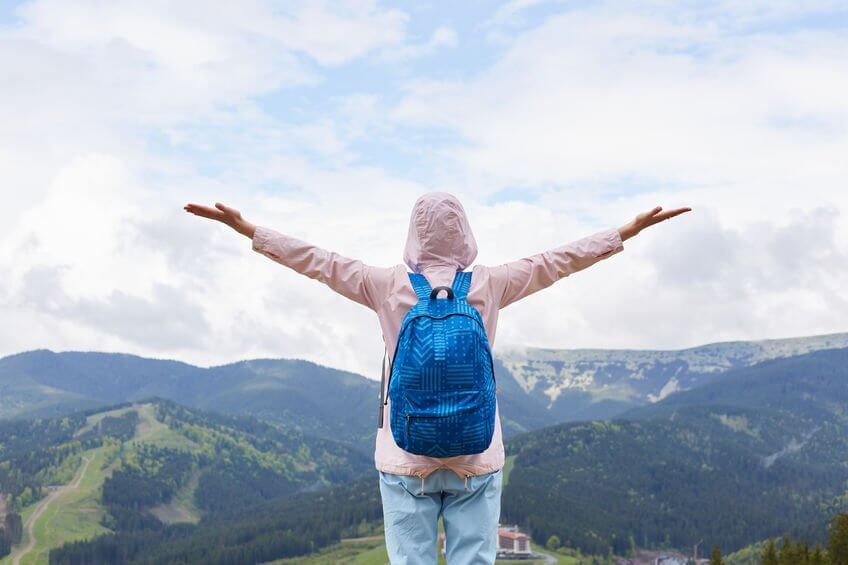 Ever seen The Hunger Games movies? If so, you know there's a line from the first movie where President Snow tells the Head Game Maker that hope is the only thing stronger than fear.
Recently I got curious about the actual definition of hope, so I looked it up. Know what it said?
"The expectation that something positive is going to happen."
I found that VERY interesting, because when I hear most people talk about having hope, they talk about it from a doubtful, helpless, victimhood point of view.
As in, "Well, I hope I can lose the weight this time."
"I hope I can keep this weight off."
"I hope I can stay on track."
I am NOT a fan of that kind of hope. To me, you either make your mind up to do it, and then do it, or you just don't do it. Period.
What you don't do is "hope" you can, and then half-ass it, let yourself down, and in so doing, validate that you have no say in whether you succeed.
That being said, I'm definitely a fan of the dictionary definition, where you expect something positive to happen.
THAT is empowering. THAT is taking control and taking action.
Especially since what you expect to happen is usually what happens (good or bad).
One of my past clients (who's still a Code Red Rebel) says hope is not a plan.
That part's true of both kinds of hope.
Having positive expectation is a huge advantage.
Having a plan is how you make what you expect your reality.
Creating and following a plan requires more than planning. It requires action.
If you're sitting around hoping your weight comes off, that's not enough. DO the things, consistently, that'll actually get your weight off, like eat real food, drink water, and sleep.
To get started (or continue), join the 10 Pound Takedown using the button below.