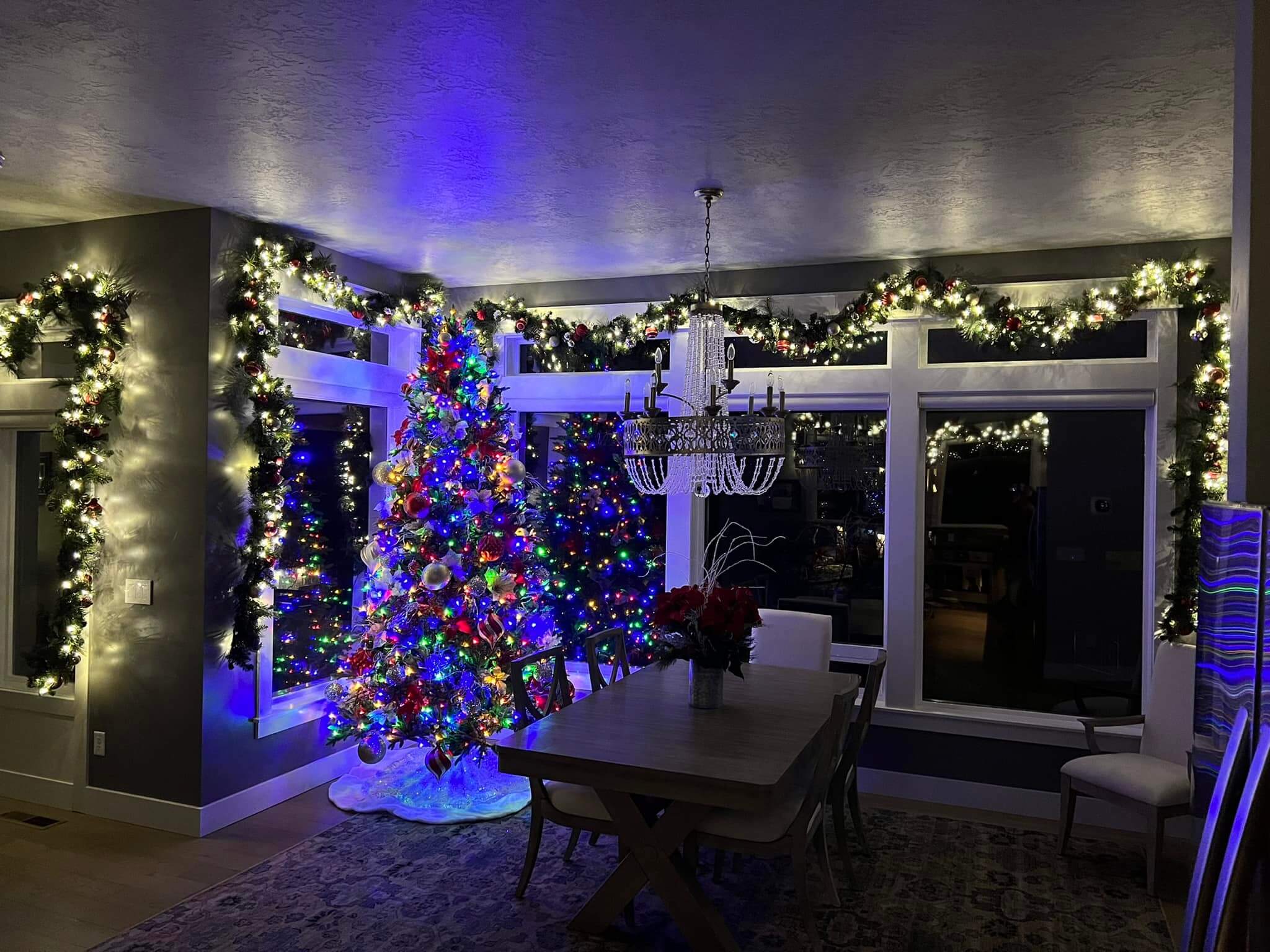 The person I hired to decorate my house for Christmas again this year cancelled. She wanted to reschedule, but I wanted my house done before I left on a holiday trip.
So I said "No thanks," and enlisted my mom (and her new husband's truck) to help me get it done.
It took a couple trips to and from my storage unit to get ALL the decorations, and the tree, to my house.
It also took Mom and I Six. Freaking. Hours. to get everything set up. But we did it!
This decoration situation was another great reminder that life throws you curveballs.
The unexpected happens.
Sometimes it's a happy unexpected, and sometimes it isn't.
Either way, it's part of life.
And when it happens, you can use it as an excuse to give up or screw up…
Or you can do what I did in this Christmas decoration situation, and adapt.
You find another way.
You ask for help.
Leaving your happiness, your health, and your weight loss up to the whims of outside circumstances guarantees you'll never be in control of any of it. That's the seat of the victim, and it's a miserable place to be.
I want more than that for you.
But do YOU want more than that for you?
If the answer is yes, then get to it.
Adapt and overcome.
Put measures in place to remove friction and help yourself succeed…with your food, your water, and DEFINITELY with your sleep.
No more waiting for life to "cooperate" before you start taking it back.
Take your life back, and THEN will start cooperating with you.
You absolutely 100% can do this…and it's absolutely 100% okay to do it for YOU.
---
Have you created your free Code Red Lifestyle™ network account yet? If not, here's how to get your account!
1) On your computer, create your account at www.CodeRedLifestyle.com/App.
2) If you want the network on a mobile device, go to the App Store or Google Play Store and search for Code Red Lifestyle.