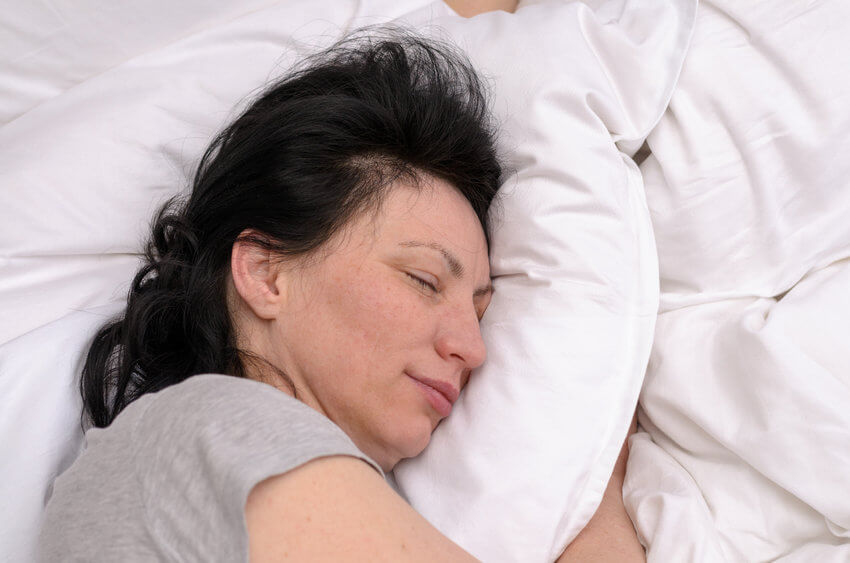 We know sleep is the #1 rule in weight loss, so weight tends to stall (or even go up) when your sleep is poor.
And a lot of people in today's world struggle with getting enough sleep.
Diet is definitely part of the problem. When you eat a lot of sugar, processed junk food, and processed carbs, it messes with your hormone levels. ALL of them, not just the sex hormones.
This includes the hormones that affect your mood, appetite, stress levels, and even melatonin, the hormone your body releases in response to the sun going down.
Another thing that interferes with sleep is staying up on your devices until late.
And, of course, there's stuff like stress and a racing mind that make it tough to fall, or stay, asleep.
If you're struggling to get or stay asleep, cleaning up your food will go a LONG way. It might fix it all by itself.
If not – or if you have other conditions that make sleep difficult – then here's something (natural) that can help you.
See, because sleep is the #1 rule in weight loss, we talk a LOT about it on Code Red.
I put together tons of tips and resources, and even supplement suggestions, for falling asleep and getting better quality sleep, to help my Rebels get the sleep they need.
And, I'm always on the lookout for more ways to help…which is why, when the opportunity to partner with a Kentucky family farm to bring my Rebels pure, clean, organic CBD oil – for 50% less than most truly high-quality organic CBD oils cost – I knew I HAD to try it out.
If you've heard of CBD oil but haven't tried it…or you have, but you'd like to get a clean, quality CBD oil for a lower price than truly high-quality CBD oils cost, use the link below to check out Code Red CBD oil:
You can read all about it, and how it may help you get a better night's sleep.