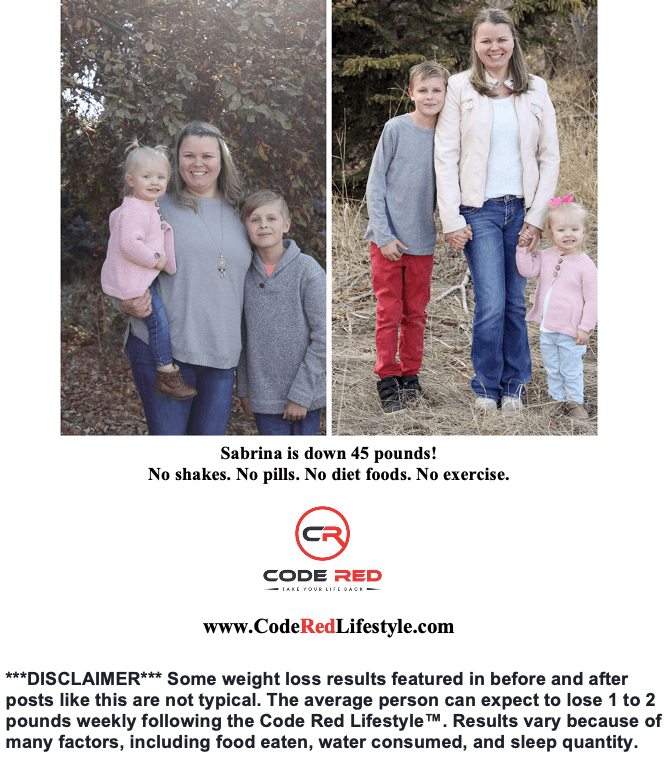 Sabrina finally has the energy to play with her two kids.
But before Code Red, it was a totally different story.
After giving birth to her second child, Sabrina was the heaviest she had ever been.
Plus she felt tired, sluggish, and hated how she looked in clothes. She also had no energy to play with her kids.
Things changed for Sabrina when someone she knew told her about Code Red. She was amazed at their success, and decided Code Red was worth a shot if it would help her FEEL GOOD as well as lose weight.
So, Sabrina joined a 10 Pound Takedown Challenge
She lost 45 pounds using what she learned on the challenge
She has energy to play with her kids and isn't tired during the day
She's also empowered knowing the nutritious (and delicious) way Code Red Rebels eat will go a long way in preventing some of the obesity-related problems that run in her family.
A 30-day 10 Pound Takedown changed everything for Sabrina. She not only felt great dropped weight, she felt HOPE again, because she started TAKING HER LIFE BACK.