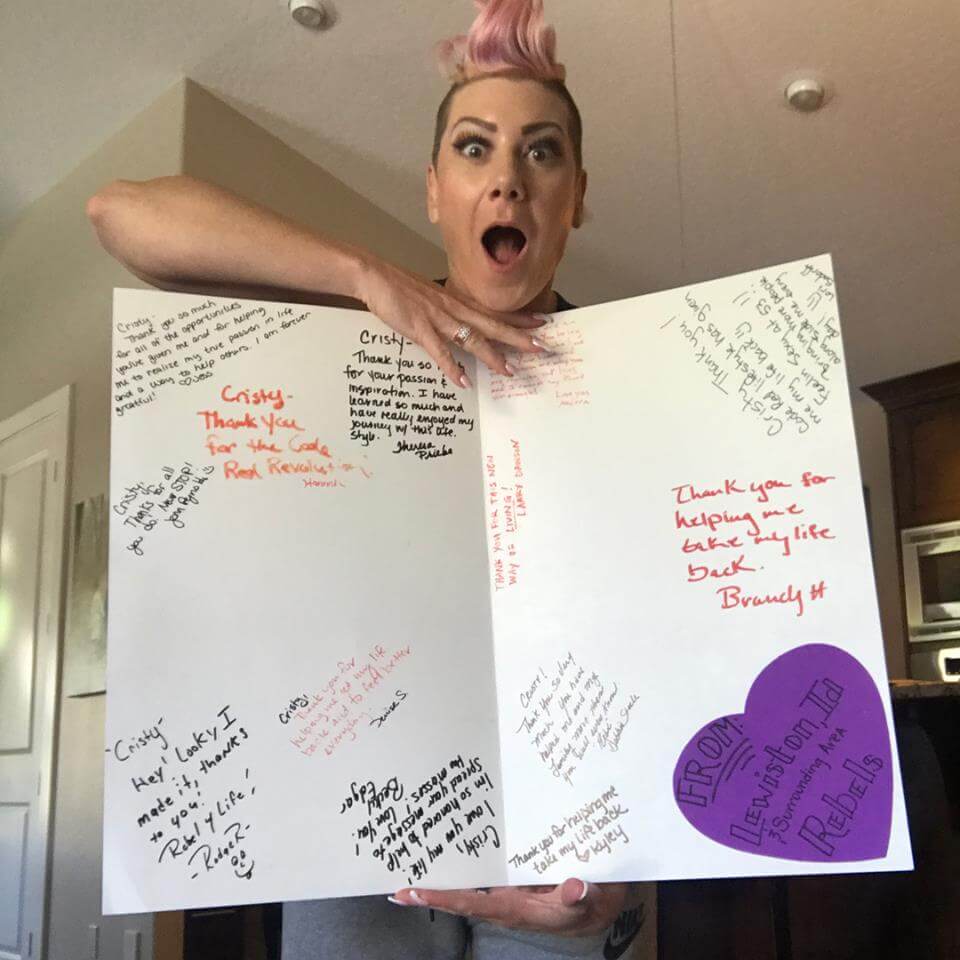 There's not much I love more in this world than handwritten notes.
So you can imagine how excited I was to get this HUGE thank you card from my Rebels in the Lewis-Clark Valley in Idaho!
They met at Sunset Park to socialize at a get-together organized by Kyley Sells and Larry Dawson, and everybody who attended signed this gigantic card!
Do I have the best Rebels, or what?
Thanks, guys – this card made my day!